Skip to Content
Enhance Your Property With Irrigation on Martha's Vineyard
Crossland Landscape has years of experience deploying our expertise to keep your property looking healthy and attractive. Irrigation services can help Martha's Vineyard homeowners and business owners make a lasting impression and avoid ugly lawns during droughts. We have accreditations with organizations like the Irrigation Association and integrate our experiences as landscape architects into our irrigation experiences. Our ownership group has various degrees in our field, including environmental design and landscape contracting, and our on-site team knows how to execute our vision and get the most out of your property.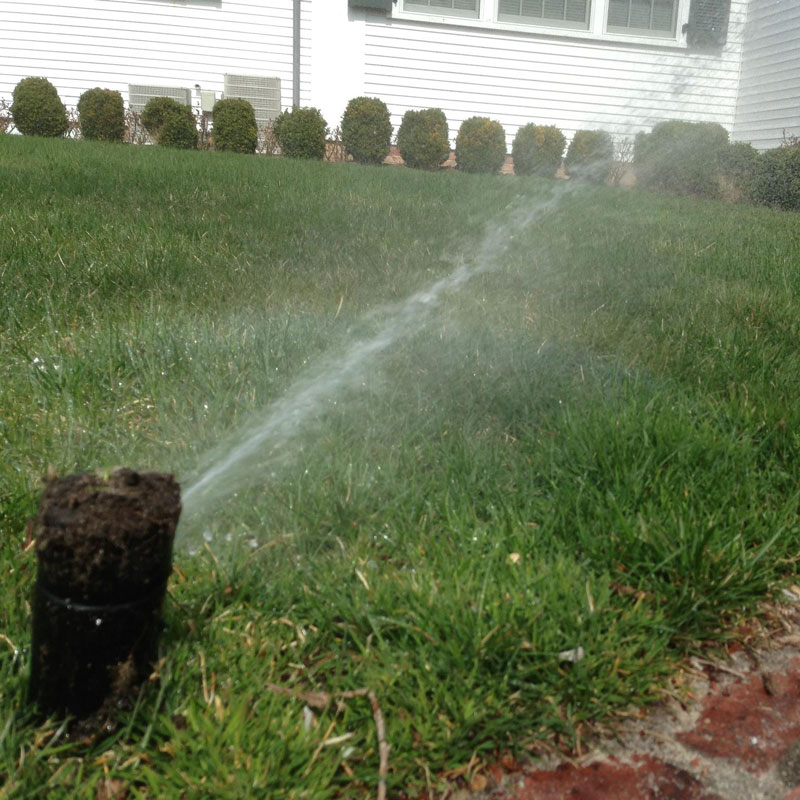 Why Irrigation Matters to Martha's Vineyard Property Owners
We use state-of-the-art technology and work closely with our lawn care team to optimize the performance of your landscaping. Irrigation is essential to a healthy lawn because it combats dry periods and ensures all portions of your property get the correct moisture. Martha's Vineyard poses unique challenges for homeowners who require irrigation due to being a single-source aquifer, so we strive to optimize water efficiency and system uniformity. Our team can repair an outdated irrigation system or install new, full-scale systems, making us one of the best resources on the island.
The Benefits of Investing in an Irrigation System
An irrigation system includes a wide range of tactics and services, including design, installation, water fountains and ponds, lawn systems, tree and shrub systems, and more. Winterization is another crucial element of irrigation and one of our specialties. The benefits of a new irrigation system are as varied as our services and include:
Saves Time by Elimination Tedious Watering
Conserves Water Resources with Efficient Systems
Adds Value to Your Property
Reduces Weeds, Fungus, and Plant Diseases
Preserves Soil Nutrients
Improves Aesthetics
Developing Strong Ties With the Community Since 1975
We pride ourselves on building long-lasting relationships with our community members. As a Martha's Vineyard Chamber of Commerce member, we are deeply invested in your life and property. No job is too big or small for our company. Most importantly, we have learned to work efficiently to complete irrigation projects on time and as promised. We offer free rain sensors and the first winterization free with a new system, and we are always available to answer any questions you might have about how an irrigation system can help you.
Call Today for a Free, No Obligation Estimate!