Skip to Content
Gorgeous, Creative Landscape Design in Oak Bluffs, MA
Crossland Landscape has created gorgeous lawns, lush and thriving flower beds, and stunning front and backyards since 1975. We specialize in landscape design, helping Oak Bluffs, MA property owners transform outdoor living spaces into something more. We're a family-owned company, and our leadership team is educated in ecological design, landscape construction, horticulture, and plant and soil science. We combine those areas of expertise with endless creativity to make your vision a reality. We are affiliated with countless professional organizations, including the American Society of Landscape Architects, the Irrigation Association, and the Oak Bluffs Association. Place your trust in our team today.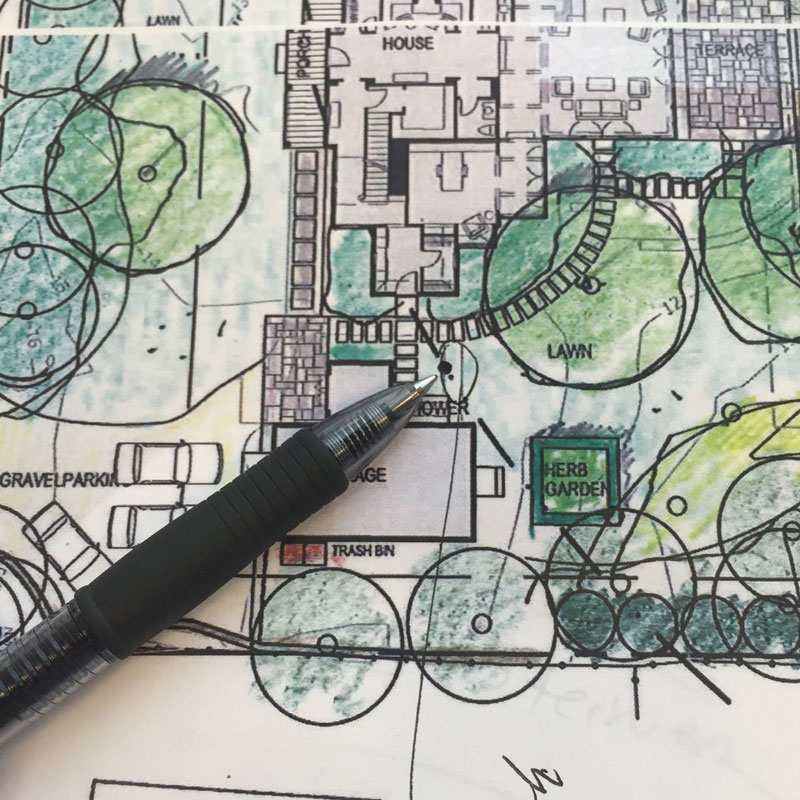 Landscape Design: Endless Opportunities for Creativity
Think of landscape design as a floor plan for an outdoor area. Instead of diagramming and plotting a spacious living room, our designers create plans for gardens and flower beds. Landscape design is whatever you want it to be. But it takes an experienced hand to transform a vision. We'll handle the entire process – including design, build-out, and site permitting. That's what our team does.
We Follow a Multi-Step Process to Achieve Perfect Results
Outline and Plan
We form a broad overview of the area by carefully considering your land's advantages and disadvantages.
Add Existing Features
Rocks, waterways, poles, slopes, and more aren't obstacles. They're opportunities for our team to get creative.
Create Groundcover
We can fill in the gaps by adding more groundcover in the form of grass and asphalt.
New Landscape Design
The fun starts here. We have an armada of materials at our disposal – trees, shrubbery, flowers, and more.
There Is No Shortage of Benefits of Landscape Design
There are many benefits to investing in our landscape design services. For instance, a re-imagined lawn will promote a deeper connection with nature and create a calming environment – enhancing your quality of life in the process. Landscape design also creates more opportunities for pollinators, making your property great for the environment. Most importantly, landscape design will boost your property value and make it easier to sell should you ever decide to do so. For a new look and a better feeling, use our landscape designers.
Call Today for a Free, No Obligation Estimate!